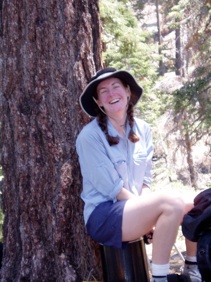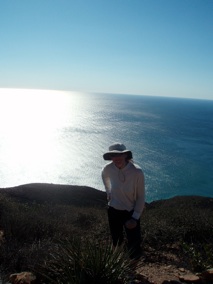 The Artist
Geolyn Carvin
A native of California, Geolyn enjoys all the natural advantages of living in such a vast and varied state.  As a child she camped every summer in Yosemite, hiked the mountains and played in the surf of the Pacific ocean.

January 1st of 2002 Geolyn put her mind to hiking the Pacific Crest Trail and took 13 years to complete it.  With her busy schedule, section hiking it seemed the wise thing to do.  As she hikes she writes a journal documenting her many adventures.  Passing these "short stories" around for all to read, it became apparent that it was comedy.  This is how "Boots" McFarland was born.  Why not draw some of these ridiculous situations.  Every hiker experiences them and better to laugh at than cry.

Geolyn is also a musician/songwriter and has performed with many bands across the country.  She currently has two solo albums available on itunes and cdbaby.  Click Here to see more about Geolyn's Music.